Babu88 Contacts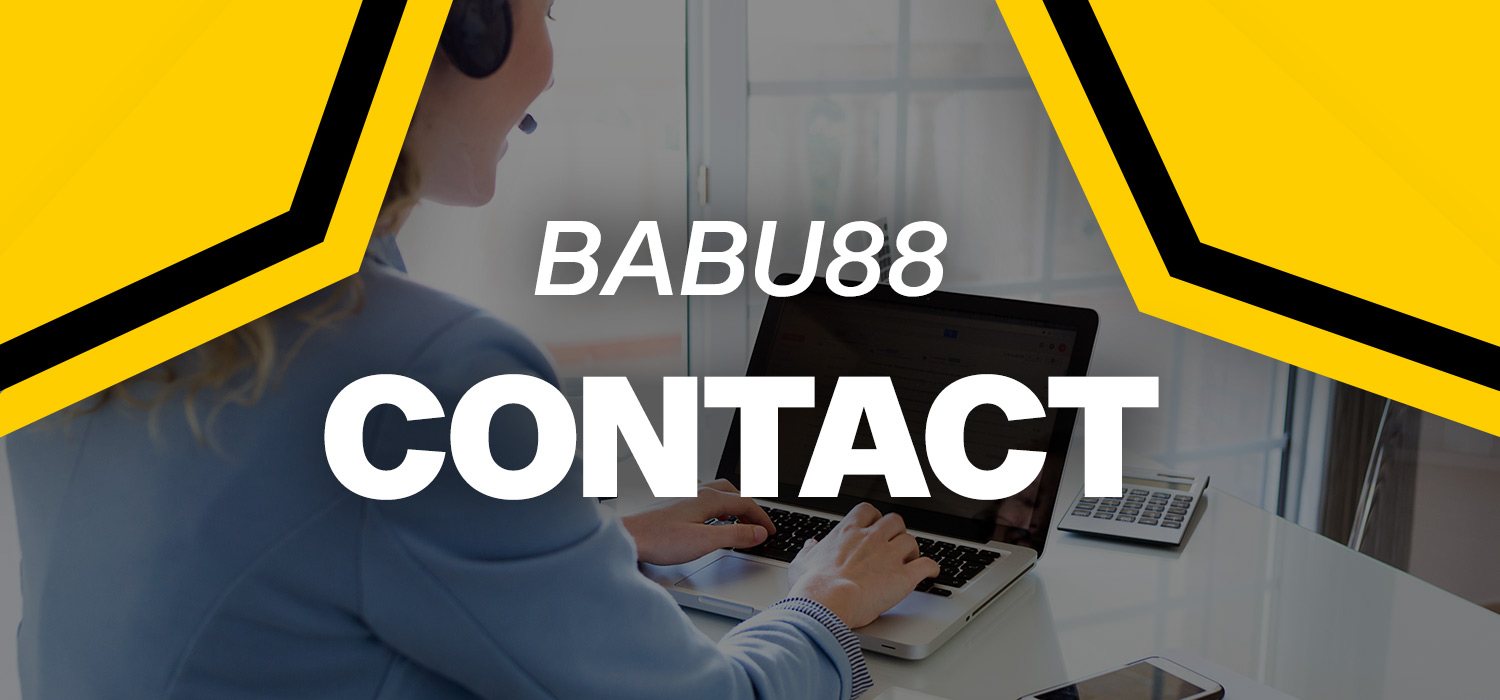 If you like to bet and win, welcome Babu88. Here, users can enjoy the whole range of games, convenient gameplay, and a gambling section with over 1,000 games. Customer convenience always comes first here. Familiarize yourself with the rules and gambling topics on the site.
You can easily make a deposit using one of three available options. And if you have some issues with deposits, withdrawals, account registration, or something else, don't hesitate to contact support 24.
Additionally, Babu88 understands that the client often gets excited and cannot stop. In this case, the team offers to reach out and ask to control your account temporarily. So you will reduce the risks of significant expenses, and you can return to a safe and convenient game again.
Live Chat
Live chat is the fastest way to get an answer to your request. You will have the opportunity to communicate with managers in real-time. You are guaranteed to solve the problem within 15 minutes. In addition, customers receive a response to their messages.
Interact with polite and accommodating staff interested in your comfort at Babu88. The chat is open seven days a week around the clock. All employees are well educated, and even the most complex requests will be resolved. You will not be rejected or insulted even in the worst situation because we care about our clients.
Email
For some, it is more convenient to contact in an old-fashioned way through email. This method is also convenient because you can describe your request in more detail and attach additional information, such as screenshots or files, making the task easier for the support team.
The site provides different emails depending on your issue. To get customer support regarding the gameplay, payments, or registration, text to [email protected]. This is a particular address for these purposes. Fully describe the situation that you encountered on the site. It is advisable to indicate the time and what kind of difficulties are preventing you from a stable game.
For marketing inquiries, contact [email protected]. This is a targeted address to discuss similar deals and opportunities. For cooperation, contact [email protected]. Discuss your proposals and prospects for joint activities.
Social
If you are interested in keeping abreast of all prizes, contests, and other recent events, then follow Babu88 social networks. Choose a convenient platform and study the information. Also, do not forget to comment on the news. This will help the bookie understand which direction and format are suitable for the clients. It will also significantly improve its scope of work.
Your opinion will help Babu88 move forward. Perhaps you can offer your options for some events that would greatly help improve the quality of the website. Be sure to follow the news of Babu88. Let's improve the Bangladesh gambling industry, making it more accessible and understandable.